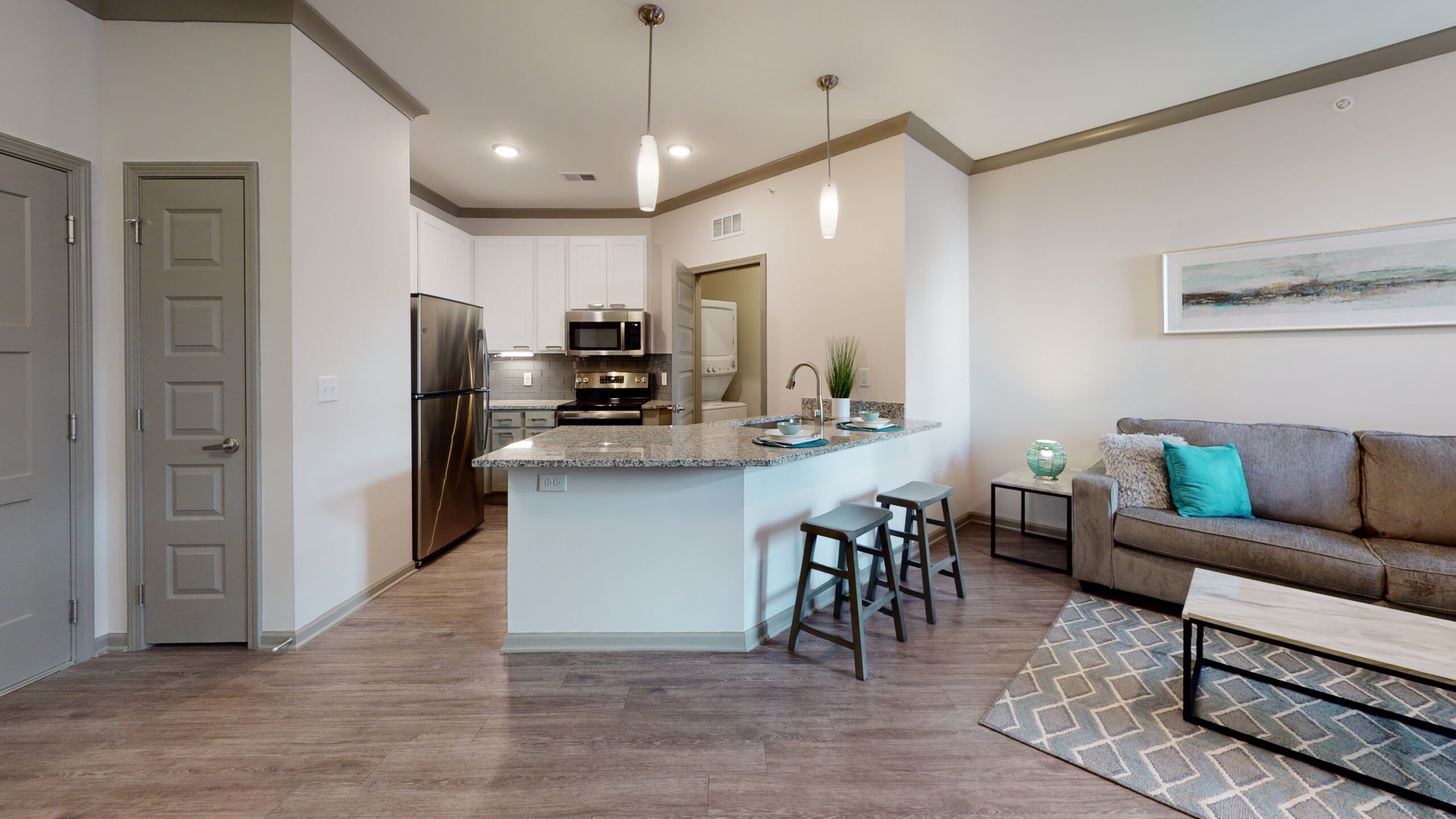 One of the most desirable cities in the state of Missouri is Lee's Summit. Located in the Kansas City Metropolitan area, it is known for its amazing natural areas, parks, biking trails, and a bustling downtown area that is home to festivals, art shows, and special events throughout the year. 
Lee's Summit has been selected as a Great Neighborhood in Missouri and is rapidly becoming the go-to choice for professionals, families, and those who want the enjoyment of being close to a major city and having a peaceful suburban lifestyle. 
Elevate 114 Apartments offer an amazing selection of floor plans for modern living in the downtown area. As some of the premier luxury apartments for rent in the Kansas City area, this newly opened complex provides an amazing array of studio, one-bedroom, and two-bedroom apartment floor plans. 
Floor Plans to Consider 
Many buildings in the Kansas City area offer only a couple of choices in floor plans for apartments for rent. This is certainly not the case with the selection of floor plans at Elevate 114. Floor plans for our studio apartments for rent, as well as our one and two-bedroom apartments, are available online for your convenience. 
Residents can choose from three studio floor plans, six one-bedroom apartment styles, and four different floor plans for two bedroom apartments for rent. All units offer exceptional attention to detail in all aspects of the design, including the added finishing touches that allow space customization.
Look for added features such as two wall jacks in the living room, allowing you to choose how to configure your living space. Look for the quality countertops and stainless steel appliances in the kitchen areas of all apartments, and enjoy the convenience of your own full-sized washer and dryer. 
What to Expect In One Bedroom Apartments For Rent 
All the apartments, from studio to the larger two-bedroom apartments, include a neutral color palette, allowing you to decorate in any style and color. They offer wood-grain, neutral-colored flooring, ceramic tile showers, deep soaker tubs, walk-in closets, and design elements such as glass tile backsplashes and state-of-the-art stainless steel kitchen appliances. 
Our one-bedroom apartments for rent, as well as the two-bedroom models, offer exceptional views of the heated saltwater pool or restful views of the landscaped surroundings. 
We provide pet-friendly apartments for rent and even have a pet park and a pet spa. Residents and guests can take advantage of the Aqua Lounge and outdoor fire pit and grill areas, the Game Lounge, and our spacious and cutting-edge fitness and wellness center.  
Our residents will also enjoy the MakerSpace and the community lounge, which is the perfect place to work from home or even manage your team from our business hub. Take advantage of our conference rooms to hold meetings and stay connected with our community Wi-Fi services. 
To find out more about our apartments for rent in Lee's Summit and Kansas City give us a call at 816-554-3114 to schedule a tour.